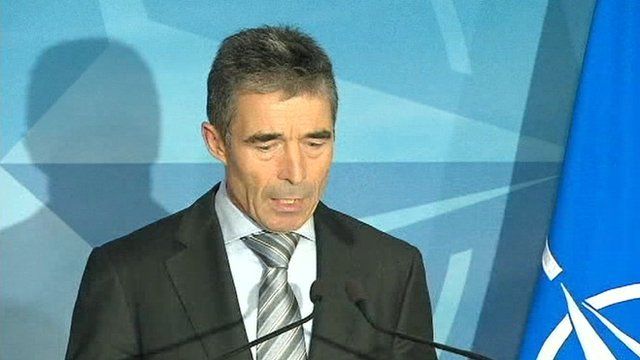 Video
Rasmussen: Nato strategy in Afghanistan 'remains same'
Nato led forces in Afghanistan say they are sharply scaling back joint operations with the Afghan army, in response to a big rise in attacks on international troops by Afghan colleagues.
A Nato spokesman said that, in future, coalition and Afghan forces would only work together on large-scale operations.
Smaller joint missions must now be approved by senior commanders on a case by case basis.
Speaking at a news conference Nato Secretary General Anders Fogh Rasmussen, denied that this was an admission that the current strategy was failing.
Go to next video: Hammond: 'No change in policy'