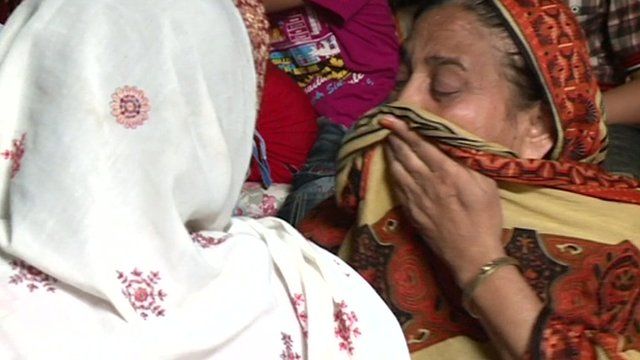 Video
Pakistani families suffering after anti-US protests
At the UN General Assembly in New York, Pakistan's President Asif Ali Zardari raised the issue of an anti-Islam film made by an American.
Protests in Pakistan had been largely peaceful until last week. After Friday prayers at least 20 people were killed in demonstrations across the country.
Aleem Maqbool reports from Karachi, where more protests are planned, on what has been the cost for communities there.
Go to next video: Deadly film protests in Pakistan