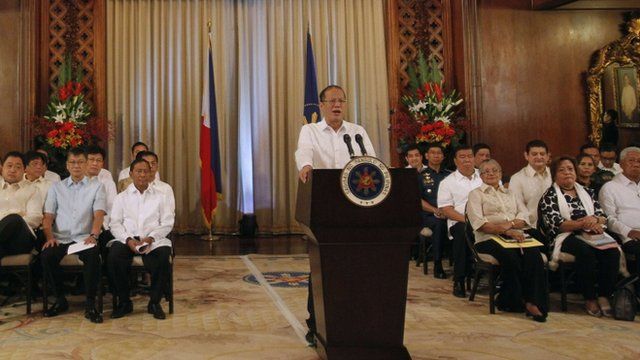 Video
Philippines and Muslim rebels agree peace deal
The Philippine government has reached a framework peace agreement with the country's largest Muslim rebel group, according to President Benigno Aquino.
The deal follows long negotiations with the Moro Islamic Liberation Front (MILF) to end a 40-year conflict that has cost more than 120,000 lives. It provides for a new autonomous region in the south, where Muslims are a majority in a mainly Catholic country.
The agreement was reached after talks in Malaysia and is expected to be signed formally on 15 October in the Philippine capital, Manila.
Kate McGeown reports.
Go to next video: Philippines order ex-president's arrest