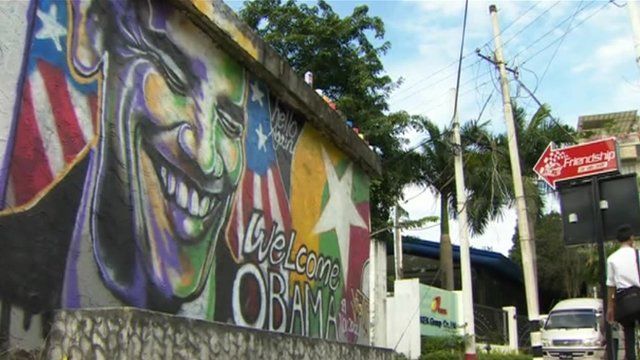 Video
Burma moving 'in better direction' - US President Obama
On Monday US President Obama will become the first ever serving American head of state to visit Burma, following a year in which the country's commitment to reform has been praised.
Referring to continued human rights abuses in Burma, Mr Obama said the country was moving "in a better direction", but needed to show "much greater progress".
Jonathan Head reports from Rangoon.
Go to next video: Obama upbeat on Burma progress