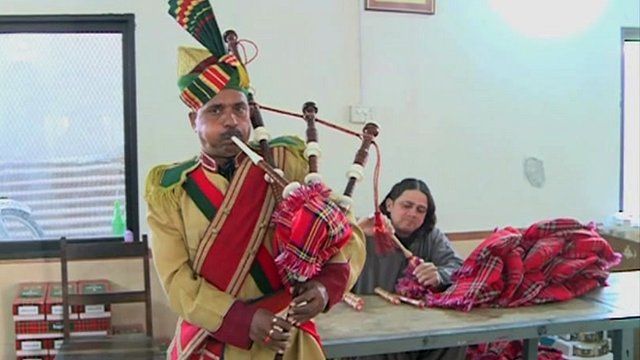 Video
Bagpipes with a 'made in Pakistan' label
The blare of bagpipes often accompanies many revellers' celebrations at this time of year.
But not all of the traditional instruments are actually made in Scotland as some may think.
With its history of repairing the pipes of British soldiers in pre-partition colonial India, Pakistan claims to be the biggest manufacturer of bagpipes outside Scotland.
The BBC's Nosheen Abbas went to a bagpipe factory in the city of Sialkot to find out how a little piece of Scotland ended up in Pakistan.