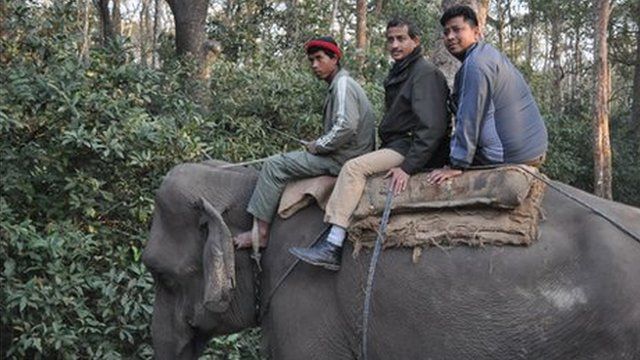 Video
On patrol with the team protecting Nepal's rhinoceroses
A project to protect Nepal's one-horned rhinoceros is being hailed as a success.
In 2011, for the first time in 20 years, not a single rhinoceros was killed by poachers in the Himalayan nation - compared to around 37 rhinos being killed in 2002.
However the threat of poaching remains thanks to an increase in demand for rhino horn in east Asia, where it is used in traditional medicines.
The BBC's Anbarasan Ethirajan was given rare access to join an anti-poaching team in Nepal's Chitwan National Park, home to the second largest concentration of one-horned rhinos in the world.
Go to next video: Poaching fears rise in Kenya