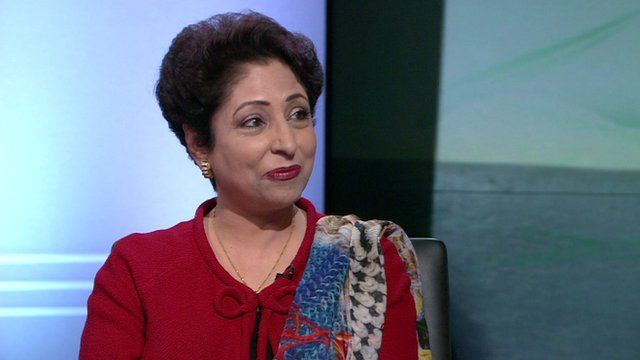 Video
Pakistan election: Youth 'will determine outcome'
On 11 May, Pakistanis will be voting in the country's general election. It will mark the first ever transition from one elected civilian government to another.
Maleeha Lodhi, a former Pakistani ambassador to the US, says that high numbers of new young voters means that predicting the outcome of the elections will be difficult.
Former cricketer Imran Khan and his Movement for Justice party poses a new challenge to the two old adversaries of Pakistani politics - the Pakistan Muslim League, led by Nawaz Sharif, and the Pakistan People's Party (PPP), led by Bilawal Bhutto Zardari.
Ms Lodhi joined George Alagiah on BBC World News.