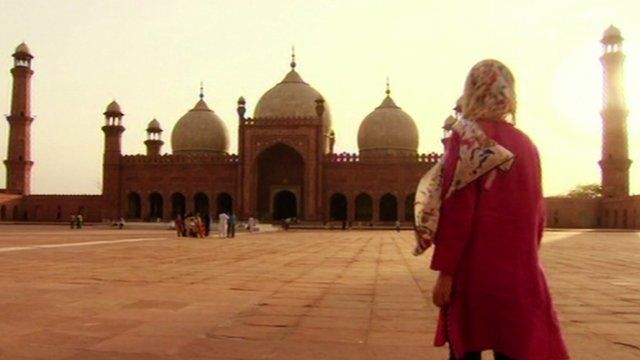 Video
Can Pakistan survive its 'rollercoaster' ride?
Pakistan recently saw the first handover of power from one democratic government to another in its history.
Lyse Doucet has been visiting Pakistan for 25 years and has always enjoyed the colour and the contrasts. She speaks to people in Lahore about the "rollercoaster" of life in Pakistan.
With rising sectarian and political violence she asks if there is any hope for those who dare to stand up against the "forces of darkness".
BBC News: The Editors features the BBC's on-air specialists asking questions which reveal deeper truths about their areas of expertise. Watch it on BBC One on Monday 24 June at 23:20 BST or catch it later on the BBC iPlayer or on BBC World News.