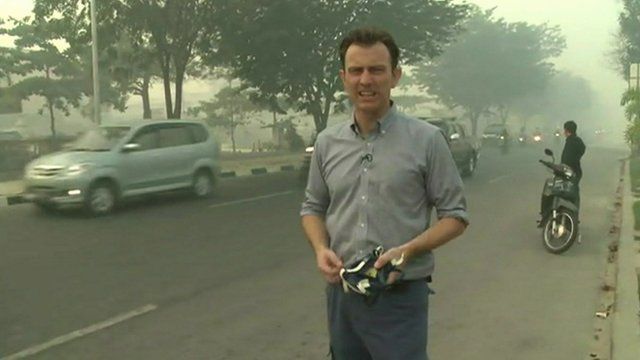 Video
Indonesia smog causes 'burning sensation in my throat'
The air quality in some parts of Indonesia is now so poor that drivers use their headlights in the daylight.
Rupert Wingfield-Hayes in Pekanbaru said he could "feel this acrid, burning sensation in my throat", as the smog from land-clearance fires continued to cause problems.
Haze now shroud parts of Malaysia as well. Visibility in the capital, Kuala Lumpur, remained poor as officials ordered schools closed in Kuala Lumpur and Selangor state.
In Singapore air quality continued to improve after last week's record haze, as wind conditions changed.
Go to next video: Why is Singapore choking in a haze?