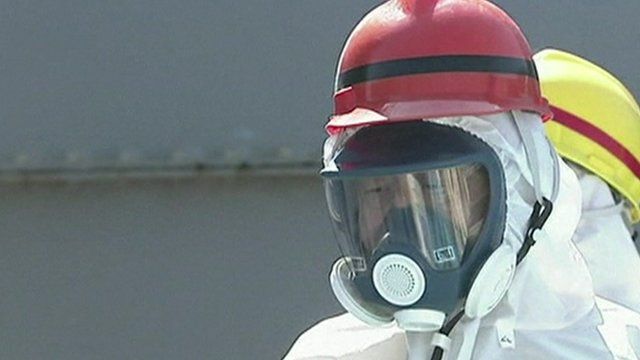 Video
Japan PM visits Fukushima nuclear plant
The Japanese Prime Minister Shinzo Abe has visited the wrecked Fukushima nuclear power plant following revelations that radioactive water is still leaking.
He called for the stemming of all leaks within six months and gave instructions for the decommissioning of two of the reactors.
Mr Abe has tried to reassure the world that the situation at Fukushima is under control despite an admission that ground water is being contaminated by radiation before flowing into the Pacific Ocean.
The operator, TEPCO, is struggling to cope with the storage of vast quantities of water which are used to cool the nuclear reactors.
Go to next video: Japan to fund Fukushima 'ice wall'