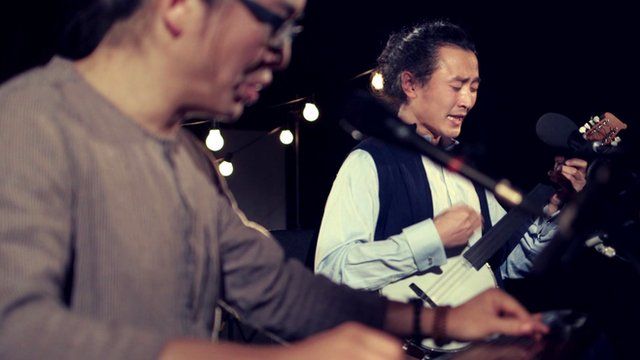 Video
Asia Beats: China's Dawanggang
Dawanggang, an experimental group based in Beijing, is dedicated to breaking down musical and cultural boundaries.
It brings together the past and the present, in the form of Asian folklore, sound art, Chinese opera and rock.
The creative talent behind Dawanggang is Song Yuzhe.
Originally from the north-east of China, Song Yuzhe moved to Beijing and formed various rock and avant-garde bands including Mutuigua (Wood Pushing Melon).
He then spent 10 years travelling to the remotest parts of China to learn from nomadic musicians and folk poets. He is now working on an opera.
In 2013, Dawanggang was signed by the German label Jaro, and the group's first international album, Wild Tune Stray Rhythm, was released.
Song Yuzhe spoke to the BBC News Asia Beatsseries about his musical journey and what he wants Dawanggang to represent.
Go to next video: Adi and Suhail