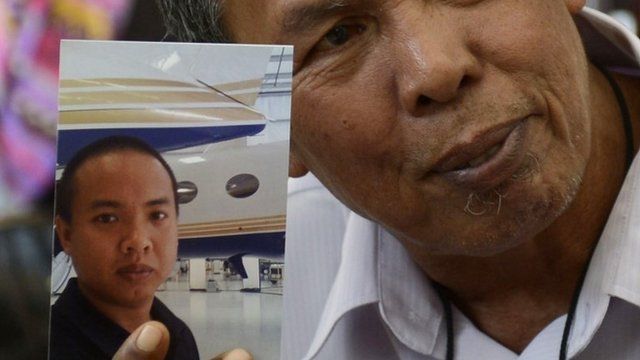 Video
Missing plane search: Father of flight engineer 'hoping'
Relatives of passengers on missing flight MH370 are waiting to hear whether objects detected by satellites are debris from the Malaysia Airlines aircraft.
Australia is investigating two objects in the southern Indian Ocean, described by Malaysian authorities as a "credible lead".
The Boeing 777 with 239 people on board has not been seen since 8 March.
Father of flight engineer Mohd Khairul Amri in Putrajaya gave his reaction.