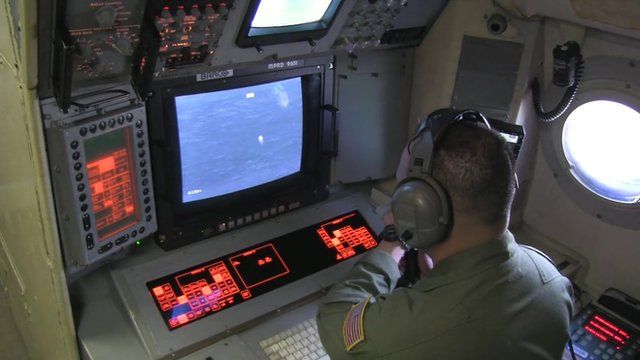 Video
Specialised aircraft used to search for MH370
Highly specialised aircraft is being used to try and detect suspected debris from missing Malaysian flight MH370 in the southern Indian Ocean.
After reports of two objects seen floating in an area south-west of Perth, US and Australian air forces continue the search using the Lockheed P3C Orion.
The technology is designed for hunting submarines, but can be used to hunt for small pieces of debris and the plane's black box flight recorders.
Airman First Class Francis Enriquez explained the search procedure to the BBC's Rupert Wingfield-Hayes on board a US P3 flight.
Go to next video: On the trail of missing Malaysia plane