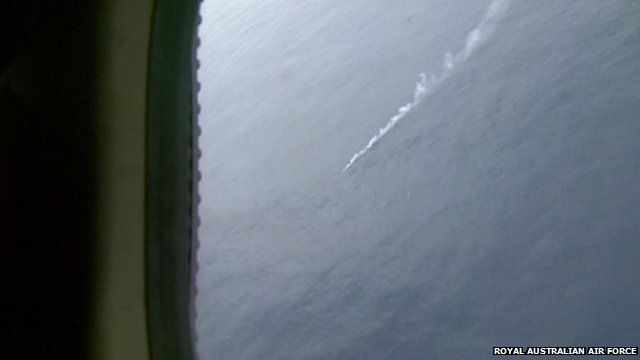 Video
Missing plane: Footage of smoke marker at search site
Flares have been dropped in the south Indian Ocean, to mark objects spotted in the hunt for missing Malaysia Airlines flight MH370.
The markers were dropped by a Royal Australian Air Force P-3 Orion aircraft, which identified two objects 2500km south west of Perth on Monday.
The Australian Navy is hoping to pick up the objects within a few hours, Malaysia's transport minister said.
Go to next video: 'Navy trying to recover objects' - PM