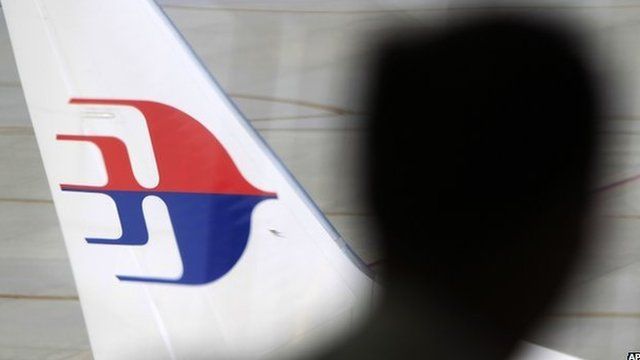 Video
MH370: New account of cockpit last words
Malaysian authorities have issued a new version of the last communication between air traffic control and the cockpit of the missing flight MH370.
The last words spoken were "Good night Malaysian three seven zero" - and not "all right, good night" as reported.
The transport ministry said forensic investigations would determine whether the pilot or co-pilot spoke the words.
Earlier the Australian Prime Minister Tony Abbott said rescue crews had put no time limit on the hunt for the missing jet.
Jon Donnison reports from Perth from where aircraft and ships continue to search.
Go to next video: How can a plane just vanish?