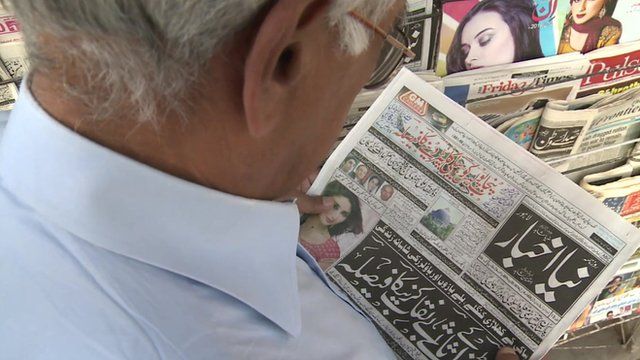 Video
The dangers of being a journalist in Pakistan
Syria has joined the list of countries where the murder of a journalist is most likely to go unpunished.
That is according to the Committee to Protect Journalists which has just released an Impunity Index - a list that aims to shine a light on countries where journalists are at most risk.
For years, Pakistan has been considered one of the most dangerous countries for the press - But according to the report there has been modest improvement, with the recent convictions of six people for the killing of a television journalist.
For many journalists, the risks still remain as Pakistan ranks tenth on the Impunity Index.
Saba Eitizaz reports.
Go to next video: Anja Niedringhaus funeral held