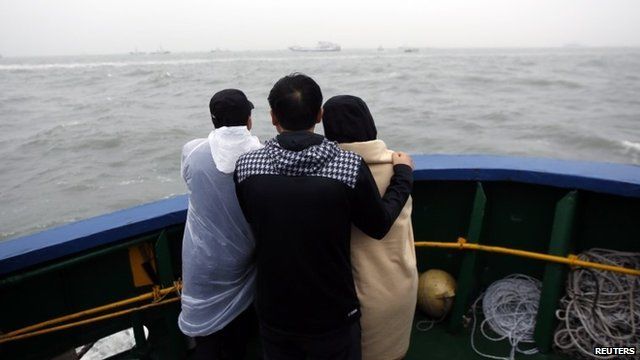 Video
South Korea ferry: 'Could be survivors in air pockets'
Domestic ferries across some parts of Asia have a bad safety record, especially in countries such as the Philippines and Indonesia where ships can be overcrowded and poorly maintained but in recent years South Korea has been one of the exceptions.
The ferry which sank on Wednesday carrying more than 470 people was built in Japan, which makes some of the best ships in the world.
The vessel was not full and it was travelling a well-worn route in reasonably calm seas prompting major concerns at the speed with which it flipped over and sank.
Captain John Noble, a marine salvage expert, told Carolyn Quinn, the presenter of Radio 4's PM programme, that it is possible there are passengers still alive in air pockets on the upturned ferry.
Go to next video: 'No attempt to use all the life rafts'