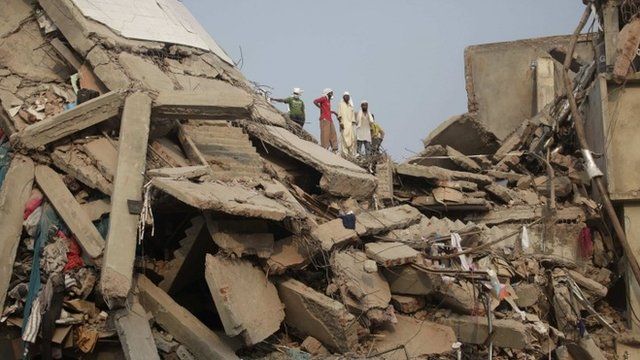 Video
Dhaka collapse survivors still waiting for compensation
It is exactly a year since the collapse of an eight-storey clothing factory in Bangladesh which killed 1,129 workers and injured thousands more.
Factory inspections across the country have begun, but there has been criticism of the length of time it is taking for compensation payments to reach the families affected.
It was the country's worst industrial disaster and severely damaged the image of Bangladesh's 22-billion dollar clothing export business and the Western retailers who rely on it for cheap garments.
Anbarasan Ethirajan, who reported on the disaster at the time, looks at what has changed in the last year.
Go to next video: 'I had two arms, now I have one'