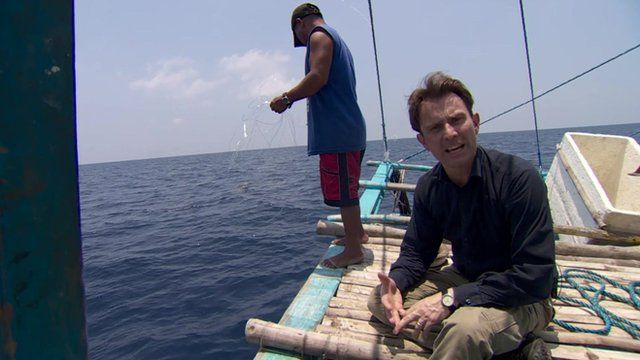 Video
Why Philippines looks to US for help
US President Barack Obama is due to visit the Philippines on Monday for the final part of his trip to Asia.
He is expected to announce an agreement for the US to base military forces back in the Philippines after most of them left more than 20 years ago.
Anti-China sentiment runs high in the Philippines - the two remain locked in a showdown over disputed atolls in the South China Sea. But Mr Obama will try to avoid antagonising Beijing as he reassures allies wary of China's increasing clout.
Rupert Wingfield-Hayes reports on why the Philippines is turning to the US for help.
Go to next video: Obama shows support for South Korea