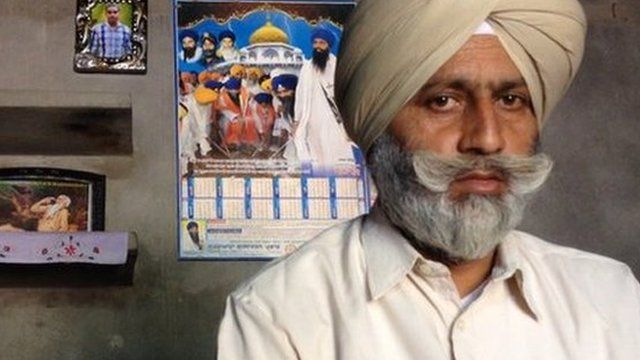 Video
Punjab's disappeared: Relative's testimony
Thirty years on from the Indian army's raid on the Golden Temple in June 1984, the relatives of those who were "disappeared" in the counter-insurgency in the years after the attack have not forgotten their cases.
Khajan Singh, who lives in the village of Sangna near Amritsar, says that his brother Sukhdev was taken from a bus by police in 1989.
He says the police never confirmed his detention and the family still does not know what happened to him.
Go to next video: Cameron visits Amritsar massacre site