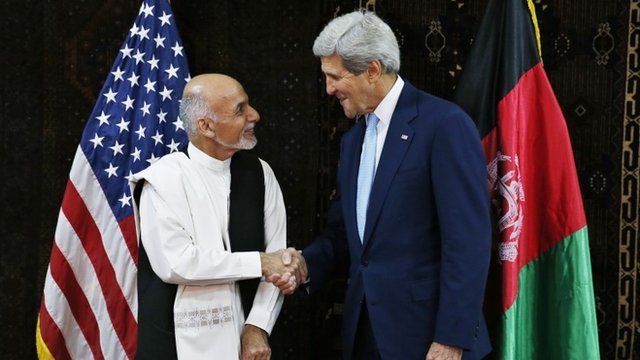 Video
Afghan poll crisis: John Kerry meets candidates
The US Secretary of State, John Kerry, is holding separate meetings in Afghanistan with the two political rivals who are both claiming victory in the recent presidential election.
Abdullah Abdullah and Ashraf Ghani stood in a run-off in June with official results suggesting Mr Ghani was the winner.
Current President Hamid Karzai is stepping down after more than 10 years. He took power following the US-led overthrow of the Taliban.
Mr Kerry said: "I'm here because President Obama and the USA are deeply interested in a unified, democratic and stable Afghanistan."
Go to next video: Kerry to hold Afghan poll talks