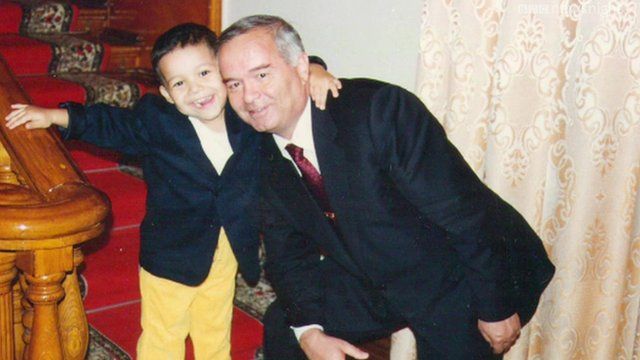 Video
Grandson of Uzbek president makes appeal
Uzbekistan has an infamous human rights record and has only ever had one leader since its creation as an independent country after the Soviet era, Islam Karimov.
The regime is cloaked in secrecy and many organisations, including the BBC, are banned in Uzbekistan.
There have however been reports that Karimov's own daughter and once rumoured successor Gulnara Karimova is under house arrest in the capital.
Newsnight reporter Natalia Antelava has met the President's grandson.
A longer version of that report was broadcast on The Assignment on BBC World Service radio. You can hear it again at: http://www.bbc.co.uk/programmes/p02b4cw8
UPDATE 17 November 2014: This video has been re-edited to provide more context about Gulnara Karimova's activities and reputation in Uzbekistan before she was placed under house arrest.
Go to next video: Gulnara treated 'worse than dog'