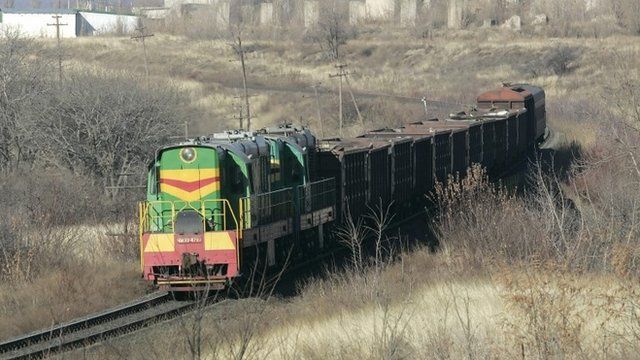 Video
MH17 crash: Debris leaves eastern Ukraine
The European security organisation, the OSCE, says that wreckage collected from the crash site of the Malaysia Airlines plane in eastern Ukraine is finally on its way to the Netherlands.
A train carrying the plane's wreckage has left the part of eastern Ukraine controlled by pro-Russian rebels on its way to the government-controlled city of Kharkiv - from where it will be flown to the Netherlands for a detailed examination.
Russian-backed rebels have been blamed for shooting down the plane - but deny they were responsible.
The BBC's Nick Thorpe reports from Kiev
Go to next video: MH17 wreckage being moved to Kharkiv