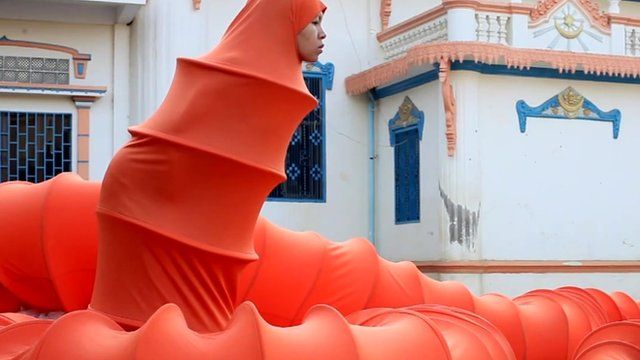 Video
Performance artist's 'Buddhist bug' questions differences
Performance artist Anida Yoeu Ali believes art can help answer questions about religion, identity and difference.
The Cambodian-American's work called the Buddhist bug series attempts to do just that.
Anida was born a Muslim in a predominantly Buddhist country. Her family were members of Cambodia's minority Cham community which faced targeted violence and persecution under the Khmer Rouge in the 1970s.
They managed to flee as refugees to the US, and now, 30 years later, Anida returns to live and work in Phnom Penh where her art is on show.
BBC News went to meet Anida and hear her story.
Producer: Ashleigh Nghiem