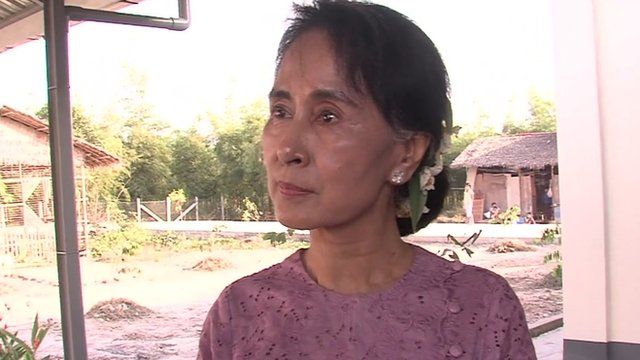 Video
Aung San Suu Kyi still fighting for change in Myanmar
It is now less than a year before Myanmar, the country also known as Burma, votes in a general election.
For the first time in 25 years, democracy campaigner, former political prisoner and now politician Aung San Suu Kyi will take part.
Most think it certain that Ms Suu Kyi's National League for Democracy will win, but despite a concerted effort to change the rules the army-drafted constitution still prevents her from becoming president.
Our Myanmar correspondent Jonah Fisher was given exclusive access to the Nobel peace prize winner as she went back to her constituency in the rural township of Kaw Mhu in the Irrawaddy Delta.
Go to next video: Suu Kyi condemns Myanmar vote laws