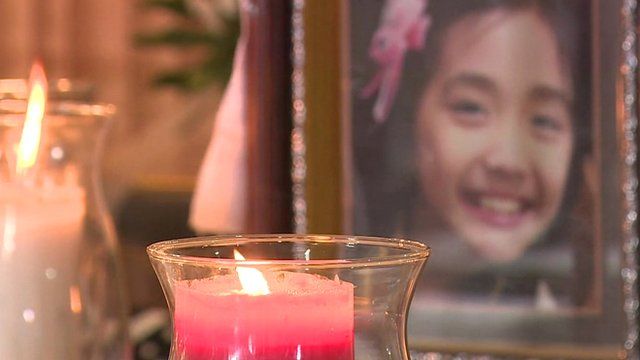 Video
AirAsia QZ8501: Family members mourned as search continues
The search mission to find the flight data recorders from the crashed AirAsia passenger plane has resumed, as weather conditions improve over the Java Sea.
Flight QZ8501 was flying from Surabaya, Indonesia to Singapore on 28 December when it disappeared from radar.
Search teams have recovered 37 bodies but the remains of most victims are thought to still be in the plane.
Funerals have been taking place of those bodies which have been identified, including that of Stefie Gunawan, who had been on the flight with six other members of her family.
Martin Patience reports.
Go to next video: Debris spotted in AirAsia jet search