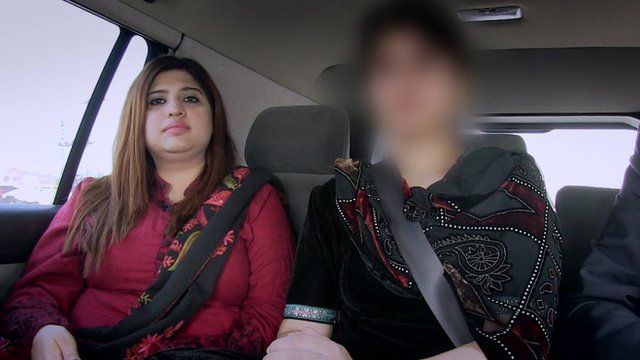 Video
Forced marriage: Woman removed from family in Pakistan
A forced marriage - where one or both people do not give their consent - often leads to abuse, rape and in some cases even murder.
In the last twelve months alone, the government's Forced Marriage Unit has dealt with about 1,400 cases.
But it is a hidden problem and the actual number of cases is thought to be more than 6,000. In June last year, forced marriage was made a criminal offence.
Panorama's Jane Corbin has had unprecedented access to the High Commission team in Pakistan as they help British victims sent there to be married against their will - often to a cousin or because they are seen as becoming too westernised.
You can see more on this on Panorama at 20:30 GMT on Monday 26 January on BBC One in the UK, or thereafter on iPlayer. 'Rescued From a Forced Marriage' will be screened on BBC World on 14 February.
Go to next video: Forced into marriage, pregnant by 13