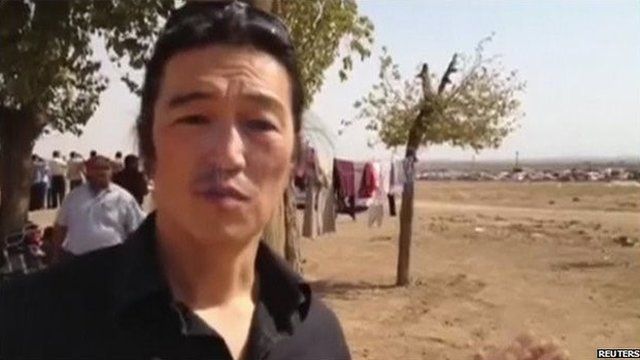 Video
Mother of IS hostage pleads with Japanese PM to make a deal
The mother of Kenji Goto has pleaded with the Japanese Prime Minister Shinzo Abe to make a deal that sees her son released.
He is currently being held by Islamic State.
They are threatening to kill him, along with a Jordanian hostage, unless Jordan frees an Iraqi woman held there and sentenced to death after being accused of involvement in hotel bombings in Amman in 2005.
In the footage a voice believed to be Mr Goto says he and a Jordanian pilot will be killed unless Jordan frees the Iraqi woman.
The BBC's Rupert Wingfield-Hayes has more.
Go to next video: 'Highly likely' IS hostage video genuine