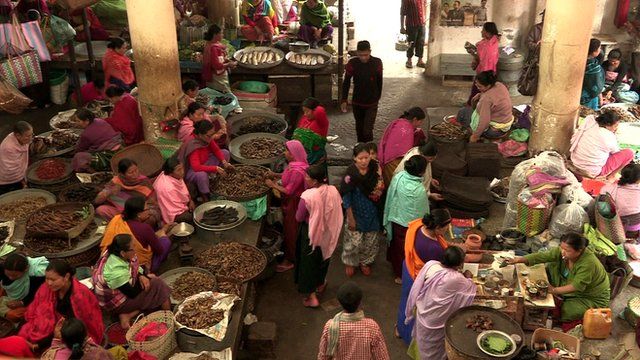 Video
Mother's Market: The Indian bazaar run entirely by women
The mother's market or 'Ima Keithel' in Imphal, the capital of the India's north-eastern state of Manipur, is perhaps the only one of its kind in Asia, maybe even the world.
The thousands of stalls are all run by women, selling everything from fruits and vegetables to colourful garments and handmade jewellery.
The market has long been a part of Manipuri tradition with evidence suggesting that it dates back to the 16th Century.
Historians say as Manipuri men were mostly fighting in wars with the Chinese and Burmese, Manipuri women shouldered the responsibility of supporting their families.
Neither the long-running insurgency, nor the huge presence of India's security forces, have stopped the women from doing business at the market, and over the years, the vendors have also held protests on various social issues.
Laishram Ongbi Mema Devi has been selling handicraft at Imphal's Women's Market for more than three decades.
Producer: Anbarasan Ethirajan. Camera: Irom Maipak.
Go to next video: Delhi's first woman bus driver