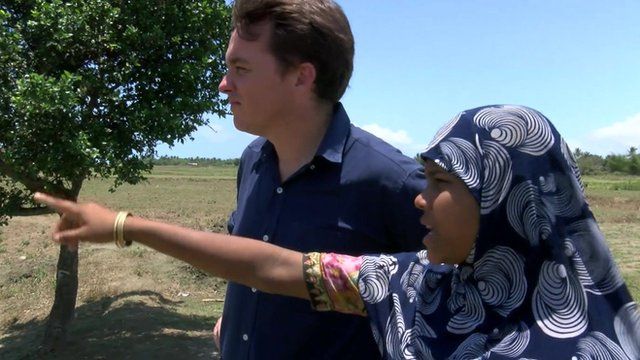 Video
On the trail of Myanmar's Rohingya migrants
Malaysian authorities say they have discovered a number of mass graves near the border with Thailand.
They say more than 100 bodies could be buried there, with many thought to be Rohingya Muslims fleeing persecution in Myanmar.
The global publicity surrounding the plight of the Rohingya has led to a crackdown on trafficking networks, which has resulted in many ships being forced back to Myanmar.
Even then, though, their ordeal isn't over. Often the traffickers hold the migrants hostage, until their families pay ransoms.
Jonah Fisher reports from Rakhine state in Myanmar.
Go to next video: Hunting relatives taken by traffickers