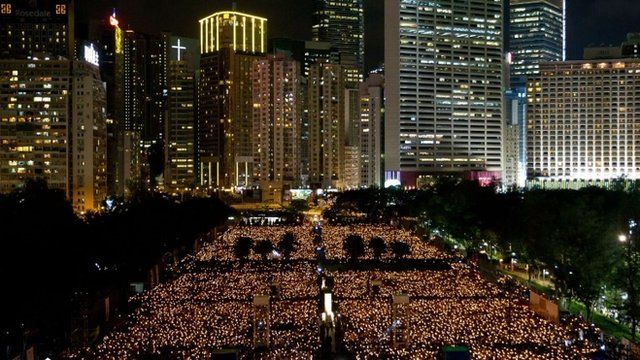 Video
Hong Kong holds Tiananmen Square commemoration
Commemorations have been held in Hong Kong to mark 26 years since the pro-democracy demonstrations in Beijing's Tiananmen Square.
The crackdown by Chinese authorities on demonstrators in 1989 left an estimated death toll ranging from several hundred to several thousand people.
Tens of thousands of people attended the anniversary gathering in Hong Kong, which is the only Chinese city allowed to hold a major commemoration.
In mainland China, activists have been moved or put under house arrest to prevent them from marking the date.
However, as Juliana Liu reports, the ceremony in Hong Kong has revealed a divide amongst Hong Kong's pro-democracy activists.
Go to next video: 'China has laws, but no rule of law'