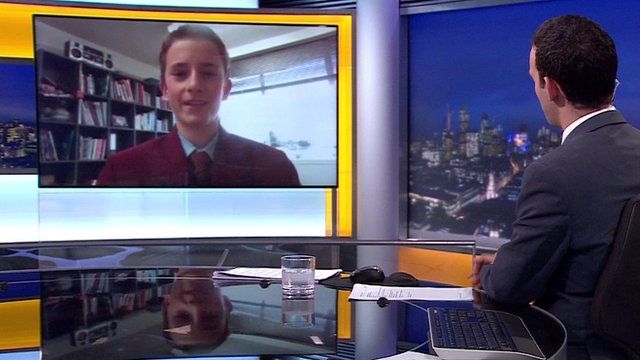 Video
Maori lesson for BBC presenter
A New Zealand teenager's video complaining about poor pronunciation of Maori words has proved a hit online.
Finnian Galbraith, who is 15, says in his YouTube video that many people in New Zealand have stopped making the effort to say Maori words and names properly, which is disrespectful and means the "beautiful" Maori culture could eventually be lost.
When BBC presenter Ben Bland interviewed Finnian Galbraith he had to admit he might need a quick lesson in Maori after mispronouncing the name of Finnian's school.
Full story: New Zealand teen's hit Maori pronunciation video
Go to next video: NZ boy's quest to respect Maori words