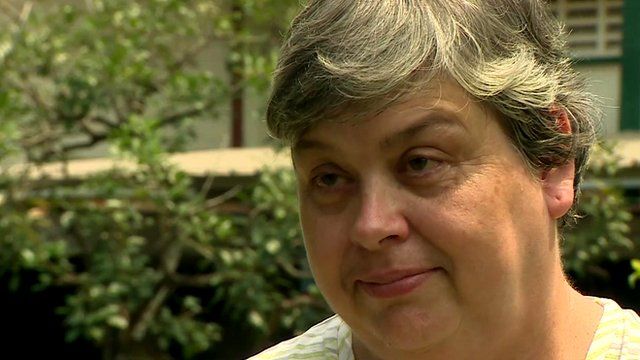 Video
MH370 possible wreckage 'not relief' - says wife of crew
The island of Mauritius says it will do all it can to search for debris from the missing plane MH370.
Coastguard ships are on the look out, and fishermen have been asked to tell police if they spot any wreckage.
A team of Malaysian officials has met a French judge leading the investigation, as well as aviation experts.
Work will begin on Wednesday in the city of Toulouse to try to confirm officially whether a piece of wreckage found on the island of Reunion is from flight MH370.
The BBC's Jonathan Head has been speaking to Jacquita Gonzales, whose husband Patrick was an in-flight supervisor on the plane.
Go to next video: More Reunion beach debris removed