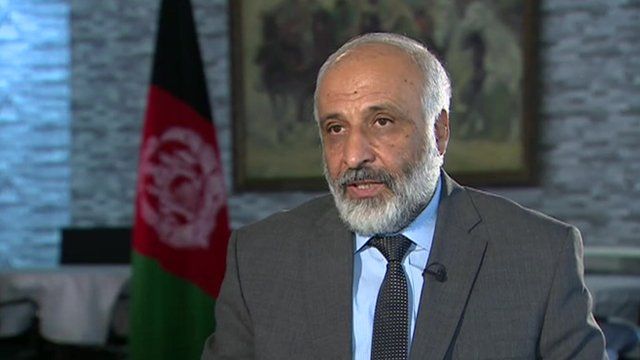 Video
Afghan 'struggling' to deal with Taliban attacks
The acting Afghan defence minister Masoom Stanekzai, told the BBC that the country's security forces now face challenges after the withdrawal of Nato last December.
This is the first fighting season for the Afghan National forces without the help of the coalition troops.
The Taliban took over the key district of Musa Qala in the southern Province of Helmand earlier this week.
They have also made advances in Kunduz province in the north and have hit the capital with a spate of attacks in recent weeks.
Shaimaa Khalil spoke to the Afghan minister and reports from Kabul about the recent Taliban gains in the country.
Go to next video: Kabul attacks blamed on 'infighting'