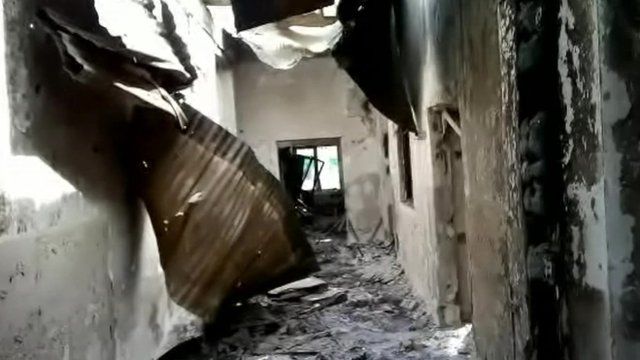 Video
Exclusive footage from inside MSF hospital in Kunduz
The BBC has gained access to exclusive pictures taken from inside the hospital in Kunduz, Afghanistan, which was bombed by the US earlier this month.
The US said the bombing was a mistake, and the attack, for which President Obama has apologised, is the subject of investigations by the US military,
Twenty-two people were killed, including patients and staff from Medecins Sans Frontieres (MSF) which ran the hospital.
Dozens more were injured.
MSF has called the attack a war crime and has called for an international committee to investigate.
Shaimaa Khalil reports from Kabul.
Go to next video: Kunduz strike: Possible new inquiry