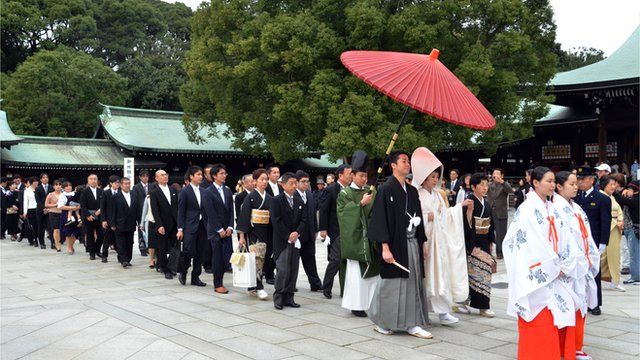 Video
Japan court ruling: The women fighting to keep their surnames
Japan's Supreme Court is due to rule on two 19th century family laws which critics say are sexist and out-of-date.
One bans women from marrying for six months after divorce, the other forces married couples to have the same surname.
The laws are also linked to a rule that children born within that six months are considered to be the former husband's.
The case was brought by three individual women and one couple in a civil partnership, who argue that the law is unconstitutional and discriminatory.
Two lower courts have already ruled against them and public opinion on the questions is split.
Go to next video: Japan seeks more women executives