Media player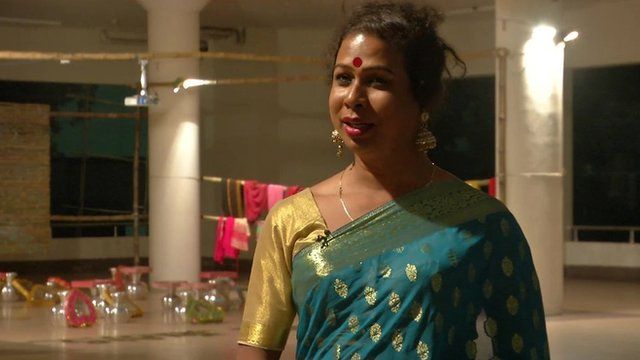 Media playback is unsupported on your device
Video
Transgender in Bangladesh: 'I'm not a burden to society'
Bangladesh grabbed the headlines in 2013 when it recognised transgender people as a third gender in 2013.
They're an ancient community in South Asia where they're known as 'hijras" but has anything changed since the landmark decision?
The BBC Bengali's Akbar Hossain has spoken to 42-year-old Ananya Banik who says her life has not changed at all and she still faces discrimination.
She tells her story of rejection and redemption on the sidelines of a performance to celebrate her hard-won identity.