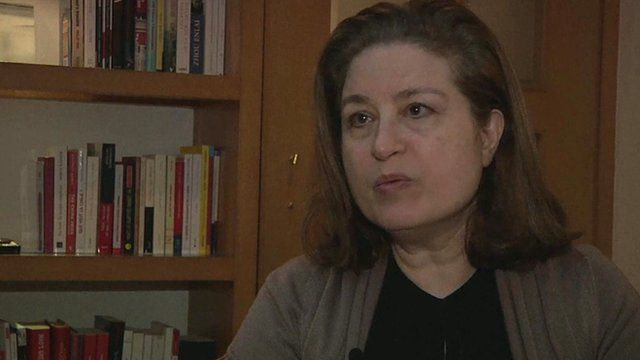 Video
'China intimidating foreign press,' says French journalist
China has effectively expelled a French journalist over an article she wrote that was critical of Beijing's policy towards Muslim Uighers in Xinjiang.
Beijing confirmed it would not renew press credentials for Ursula Gauthier, of the French news magazine L'Obs.
It said an article she wrote about the unrest in Xinjiang supported "terrorism and cruel acts" that had killed people.
Ms Gauthier said she believed China was trying to intimidate the foreign press.
"They don't want anyone to say things which are different from the official version of the question."
Go to next video: Fighting for a free press in HK