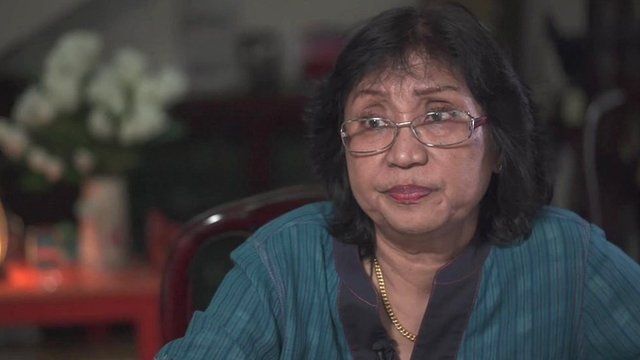 Video
MH370: 'My brother did not commit this heinous crime'
The sister of the pilot who was flying MH370 on the night it vanished over two years ago, has denied accusations that he crashed the plane.
After the Malaysian government said that the plane's disappearance was deliberate, some fingers began pointing at Captain Zaharie Ahmad Shah - even though an investigation has uncovered no money or marriage problems or suspicious behaviour.
His sister, Sakinab Shah, spoke to BBC transport correspondent Richard Westcott at her home in Kuala Lumpur and said her brother could not have carried out "this heinous crime".
Go to next video: Search for missing MH370 to be suspended