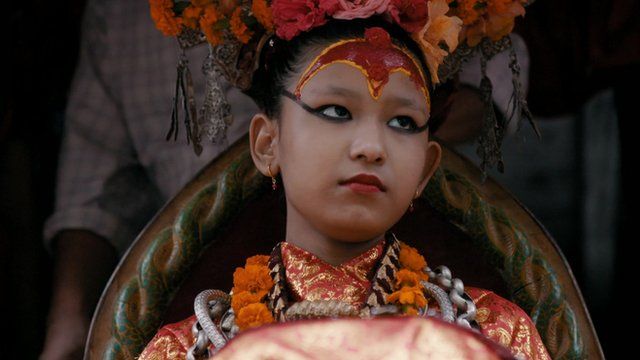 Video
100 Women: Life as Nepal's 'living goddess'
For centuries in Nepal, girls - some as young as one year old - have been chosen to be living goddesses, known as Kumaris. They are worshipped and revered by Buddhists and Hindus.
Once appointed, the Kumari is confined to the temple and has little contact with the outside world. As part of the 100 Women season, Sahar Zand travels to Nepal to ask whether this practice empowers women or demeans them.
You can watch the full documentary this weekend on Our World on BBC News Channel at 21:30 on Saturday and Sunday, and on BBC World at these times. Later, you can catch up on the BBC iPlayer.
Video produced by Vladimir Hernandez and Chris West
What is 100 women?
BBC 100 Women names 100 influential and inspirational women around the world every year. We create documentaries, features and interviews about their lives, giving more space for stories that put women at the centre.
Other stories you might like:
'I married a man to keep my girlfriend'
The story behind Malawi's first hospice and how to make end-of-life care work in Africa
Go to next video: 100 Women 2016: Alicia Keys on US election and going make-up free