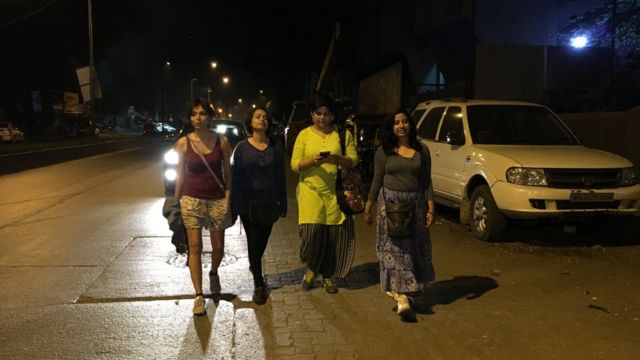 Video
100 Women 2016: Women walk streets of Mumbai after midnight
A group of Indian women are walking the streets of Mumbai after midnight to show men that they have a right to be there.
Every four minutes in India in 2015, a sexual crime against women was reported to the police,
Across the vast nation, women are starting to speak out about the violence they have faced.
Five times world champion boxer Mary Kom has revealed she was molested as a teenager and says society must change.
Filming and editing by Neha Sharma. Reporting by Divya Arya.
What is 100 women?
BBC 100 Women names 100 influential and inspirational women around the world every year. We create documentaries, features and interviews about their lives, giving more space for stories that put women at the centre.
Other stories you might like:
'I married a man to keep my girlfriend'
Science turns its attention to the female orgasm
Who is on the BBC's 100 Women 2016 list?
---