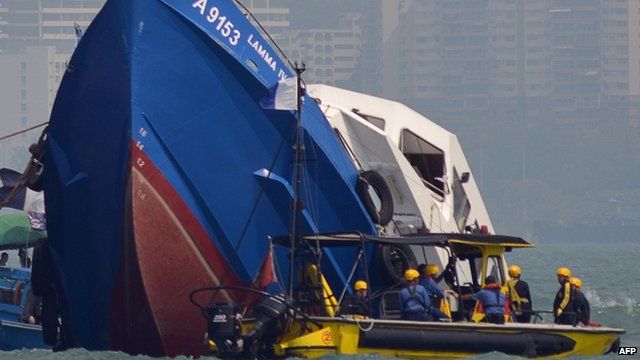 Video
Hong Kong ferry passengers warned ship was sinking
As rescuers continue to search the waters off Hong Kong following a fatal boat collision, survivors described the moment of impact and the chaos that followed as the Lamma IV pleasure boat sank.
Sarah Blackman was on board one of the boats involved.
Ms Blackman said they were warned that the ship was sinking and people made their way inside the ferry to put on life jackets.
Go to next video: 36 killed in Hong Kong boat collision