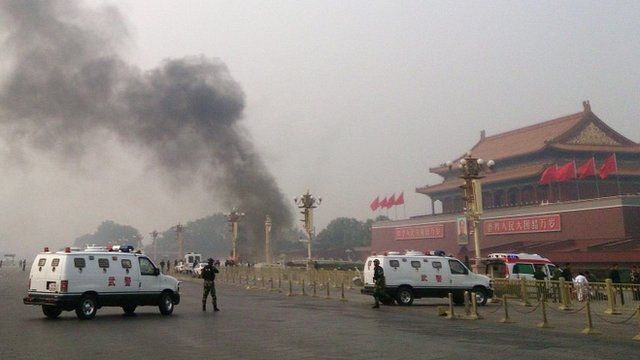 Video
Tiananmen Square crash 'suicide attack'
The police in China have named two people from the country's restive Xinjiang region as suspects after a vehicle crashed into a crowd and caught fire in Tiananmen Square on Monday.
Five people were killed and nearly 40 injured in what the authorities are now describing as a major incident.
An unconfirmed report by the Reuters news agency said investigators suspected it was a suicide attack. It said the sports utility vehicle crashed through a security barrier and drove for hundreds of metres along a pavement before the three occupants detonated flammable material.
Damian Grammaticas reports from Beijing.
Go to next video: Five die after Tiananmen car crash