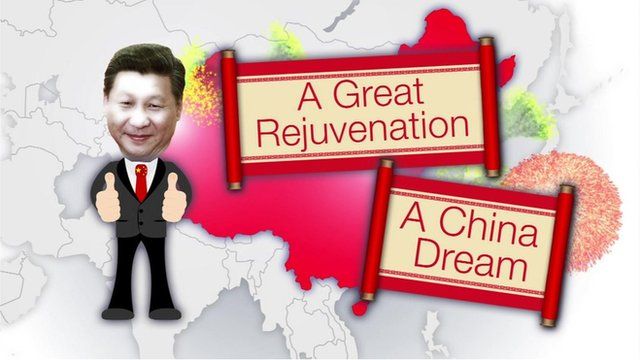 Video
The world according to China
The world looks different depending on your vantage point.
China has spent years repelling invaders from land and sea, and today - as an emerging superpower - it still finds itself surrounded by American allies.
For President Xi Jinping, making China strong is a national priority. He promises a "Great Rejuvenation" and a "China Dream".
His China is more assertive on the world stage than the China of years gone by - and he is on a global charm offensive for good measure.
As Mr Xi hosts a major Asia-Pacific summit in Beijing and then heads to the G20 in Brisbane, the BBC's China editor Carrie Gracie explains more.
Read more from Carrie or follow her @BBCCarrie
Go to next video: China's President Xi Jinping - 60 secs