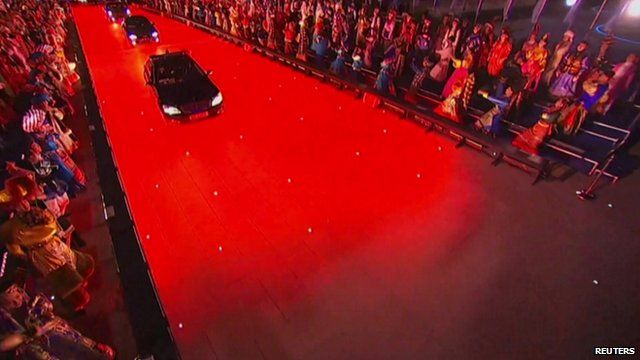 Video
Huge fanfare for delegates arriving at Apec summit
Delegates arriving at the Asia-Pacific Economic Co-operation (Apec) summit in Beijing were treated to an illuminated red carpet and crowds of dancers.
Inside the summit the leaders of China and Japan met for formal talks after more than two years of tension over a territorial dispute.
In his speech, US President Barack Obama announced big changes to visa arrangements with China. Among other delegates attending the evening function was Australian Prime Minister Tony Abbot.
Multiple entry short-term visas for businessmen and tourists will be extended to 10 years - up from one year.
Go to next video: BBC blocked from seeing dissident