Media player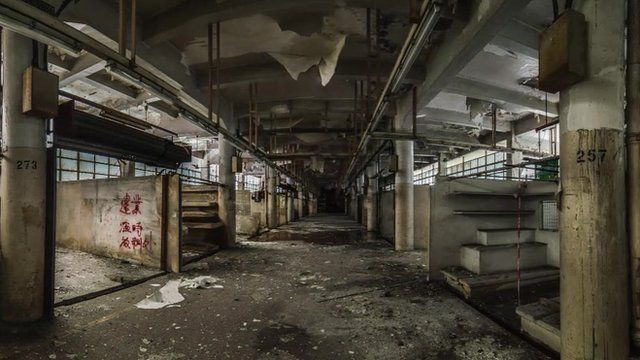 Media playback is unsupported on your device
Video
Exploring Hong Kong's derelict and abandoned history
Urbex, short for "urban exploration", is the practice of exploring man-made structures, often abandoned or off-limits, and photographing them.
It is sometimes done with the owners' permission, but not always, although urban explorers insist they never steal, damage or vandalise anything.
One group in Hong Kong - HK Urbex - has explored ruined residences, old movie theatres and even an abandoned prison.
One of the group's co-founders, who goes by the name 'Echo-Delta', tells the BBC about his passion for urbex.
Video produced by Simeon Paterson
Go to next video: Nine steps to Cantonese Opera glamour