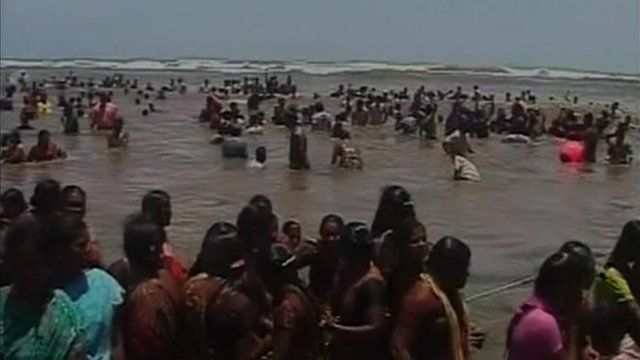 Video
India's Supreme Court rejects nuclear plant fuel petition
India's Supreme Court has rejected a demand by anti-nuclear protesters to stop fuel being loaded into a new nuclear plant in the Tamil Nadu state.
On Monday, a demonstrator was shot dead by police. But hundreds of activists and locals were not deterred, forming a human chain in the sea near the Kudankulam plant on Thursday.
There are concerns over the plant's location in an earthquake prone area and its opponents fear there could be a disaster similar to Japan's Fukushima plant.
Sanjoy Majumder reports.