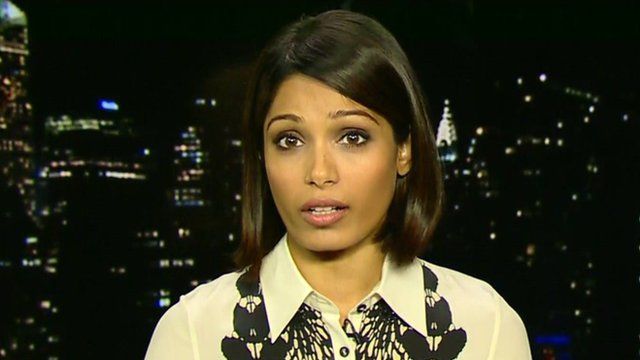 Video
India's Daughters: Slumdog actress Pinto on rape film ban
Actress Freida Pinto, who starred in the film Slumdog Millionaire, has told the BBC a controversial film about the 2012 gang rape and murder of a student in Delhi "needs to be shown".
Courts in India have issued an injunction stopping the BBC documentary, Storyville: India's Daughters, from being aired in the country.
She is an ambassador for the global children's charity Plan International, which has a particular campaign that aims to protect girls from violence and sex trafficking.
She spoke to Newsnight's Evan Davis about the importance of the film in the debate about Indian women and their place in society.
Go to next video: 'How I got the India rapist interview'