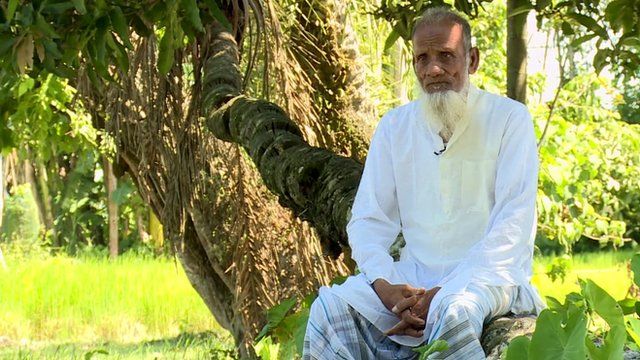 Video
Enclaves: 'Just to survive we have to lie'
Some 50,000 people living on the border of India and Bangladesh are due to get their citizenship after the resolution of a long-running border dispute.
For six decades they have lived in enclaves belonging to one country but located in the other. Because of this they have been stateless.
Mohammad Mansur Ali is one of the oldest residents in the Bangladeshi enclave of Poaturkuthi in India; he has lived through British colonial rule and witnessed the independence of India, Pakistan and Bangladesh.
He spoke to the BBC hours before finally becoming a citizen of India.
Go to next video: How India police siege unfolded