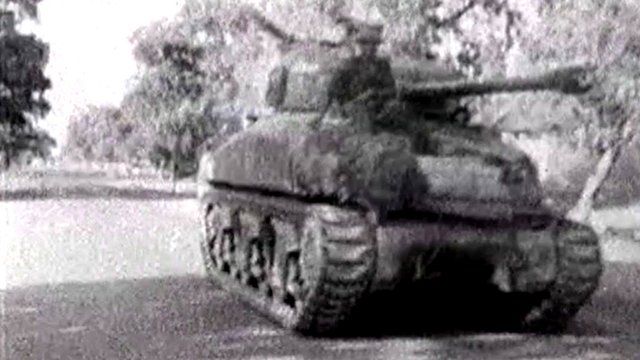 Video
Archive: How BBC covered 1965 India-Pakistan war at the time
India has begun more than three weeks of celebrations to mark the 50th anniversary of what it claims was victory in the 1965 war with Pakistan.
The 1965 conflict began when Pakistan sent up to 30,000 troops into Indian-administered Jammu and Kashmir.
Indian soldiers invaded Pakistan in retaliation.
Over the years, both sides have claimed victory. Pakistan celebrates on 6 September every year as "Defence of Pakistan Day" with a 21-gun salute and a victory parade.
Indians meanwhile believe that their forces had the clear upper hand in the war.
A BBC correspondent reported on the conflict in 1965.
Go to next video: Indian troops 'killed in Kashmir'